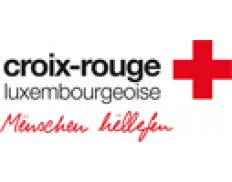 Red Cross Luxembourg/ Croix Rouge luxembourgeoise
Details
Legal residence:
Luxembourg
Funding agencies:
EC, Other, Horizon 2020
Sectors:
Health, Human Rights, Humanitarian Aid & Emergency, Rural Development
Other offices:
South Africa, Sri Lanka, Papua New Guinea, Iceland, Montenegro, Italy, Norway, Kenya, Australia, Switzerland, Canada, North Macedonia, Russia, Serbia, Russia, Croatia, Belgium, UK, Denmark, Germany, Albania, Netherlands, Sweden, Austria, France, Spain, Switzerland, Finland, USA
About
Everything began on the dawn of World War I when on August 6, 1914, H.R.H. Madame Grande Duchesse Marie-Adélaïde launched an impassioned appeal to the generosity of the Luxembourgish people. She said that they should be prepared to give their patronage to a humanitarian organization provided under article 11 of the First Geneva Convention for the Amelioration of the Condition of the Wounded and Sick in Armed Forces in the Field, a convention ratified by the Chamber of Deputies in 1907.