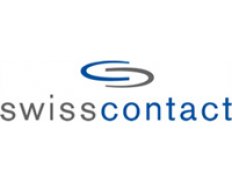 Details
Legal residence:
El Salvador
Types:
Consulting Organization
Sectors:
Education, Environment & NRM, Research, Rural Development, Social Development
Other offices:
Rwanda, North Macedonia, Bolivia, Colombia, Honduras, Nicaragua, Peru, Kenya, USA, Indonesia, South Africa, Germany, Switzerland, Albania, Bangladesh, Benin, Burkina Faso, Cambodia, Ecuador, Guatemala, Kosovo, Laos, Mali, Morocco, Mozambique, Myanmar, Nepal, Niger, Uganda, Tunisia, Tanzania
About
he Salvadorian vocational training institution INSAFORP (Instituto Salvadoreño de Formación Profesional) has recognised our project for the improvement of demand-orientated vocational training for young people from rural areas and poor suburbs in El Salvador with an official event.
Swisscontact was able to officially hand over its vocational training project activities to local partners and since January 2013 has been concentrating its activities in this field exclusively in the neighbouring country of Guatemala. Swisscontact also applied to the German "Kreditanstalt for Wiederaufbau" (KfW) (German Development Bank) and the Ministry of the Environment of El Salvador for the role of adviser in the setting up and implementation of a countrywide concept in the waste management sector. On the basis of our good project references in South America we are hoping to be awarded the project.