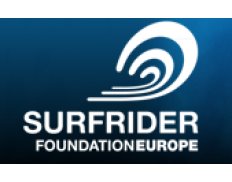 Surfrider Foundation Europe
Details
Funding agencies:
EC, Other
Sectors:
Environment & NRM
About
Surfrider Foundation Europe is a non profit organization, dedicated to defending, saving, improving and managing in a sustainable manner the ocean, coastline, waves and the people who enjoy them.

From its creation, efforts have been concentrated on coastal issues, but today our scope of interest and involvement is spreading to related areas of lakes and rivers.

Created in 1990 in Europe (Biarritz, France) by surfers, including 3-time World Surfing Champion Tom Curren, the organization brings together today about 1500 volunteers, 10000 members, about 40 local chapters, and more than 40 000 supporters in Europe.

Surfrider Foundation is a global network of regional organizations and local chapters present in many countries and on every inhabited continent (USA, Europe, Japan, Australia, Latin America,…). It started in 1984 in Malibu, California, where surfers aimed to protect their favourite surf spots from local pollution.