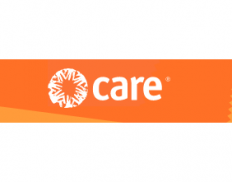 Details
Funding agencies:
DANIDA, FCDO, EC, US DoS
Sectors:
Advocacy, Agriculture, Disaster Reduction , Food Security, Fundraising, Gender, Grants & Grant Schemes, Health, Human Rights, Migration, Poverty Reduction
Other offices:
Lesotho, Kenya, Lebanon, Syria, Serbia, Angola, Burkina Faso, Tanzania, Armenia, Niger, Madagascar, Mali, Vanuatu, Colombia, Togo, Nigeria, Turkey, Cote d'Ivoire, Cameroon, Somalia, Indonesia, Haiti, Ghana, Chad, Dem. Rep. Congo, Rwanda, South Sudan, Zimbabwe, Iraq, Switzerland, Georgia, Laos, Morocco, Philippines, Sierra Leone, Ethiopia, Tanzania, Cambodia, Zambia, Timor-Leste, Vietnam, South Africa, Pakistan, Kenya, Sudan, Bosnia and Herzegovina, Kosovo, Peru, Bangladesh, Malawi, Benin, USA, Uganda, Australia, El Salvador, Brazil, Norway, UK, Egypt
About
CARE Nepal, like any other International Non Government Organization (INGO) in Nepal, operates through a basic agreement with Social Welfare Council, Government of Nepal that allows it to implement various community development projects and programs in the country. These projects and programs are guided by the government's priorities, CARE\'s global programming principles and the need of the local communities. The organization works closely with various ministries and departments such as Ministry of Women, Children and Social Welfare, Ministry of Health and Population, Ministry of Local Development, Ministry of Forest and Soil Conservation just to name the few. CARE Nepal is also an active member of the Association of International NGOs (AIN).