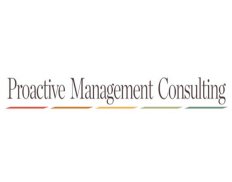 Proactive Management Consulting
Details
Types:
Consulting Organization
Funding agencies:
EC, Other
Sectors:
Administration, Audit, Banking, Civil Society & NGOs, Corporate Social Responsibility, Education, Electrical Engineering, Energy, Finance & Accounting, Fundraising, Health, Human Resources, Industry, Commerce & Services, Information & Communication Technology, Labour Market & Employment, Law, Marketing, Mechanical Engineering, Monitoring & Evaluation, Other, Procurement, Programme & Resource Management, Public Administration, Regional Integration, Research, Risk Management (incl. insurance), Rural Development, Science & Innovation, SME & Private Sector, Social Development, Statistics, Telecommunications, Tourism, Trade, Training, Translation, Transport, Urban Development
About
We offer holistic solutions
Instead of simply reducing symptoms, our solutions address the fundamental causes of issues on the strategic and system-level. When solving problems, we consider the values and expectations of the management, the unique culture, the Client's specific way of operation and the operating environment. We work in interdisciplinary teams made up of 'classic' management consultants, attorneys, engineers and other experts on an as-needed basis.
We are in the same boat with our Clients
We not only make the recommendations, but we implement them or manage their implementation. In many cases we provide our services on a success-fee basis. As we work together with our Clients we encourage them to learn and adopt our strategic approach and efficient work methods.