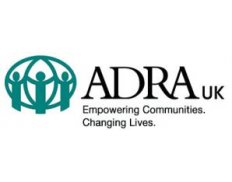 Member
Details
Funding agencies:
EC, Other
Sectors:
Decentralization & Local Development, Disaster Reduction , Education, Food Processing & Safety, Food Security, Gender, Health, Humanitarian Aid & Emergency, Poverty Reduction, Social Development
About
The Adventist Development and Relief Agency (ADRA-UK) is an independent humanitarian agency established by the Seventh-day Adventist Church for the specific purpose of individual and community development and disaster relief. The registered office is located in Watford, Hertfordshire. ADRA-UK is a registered charity in the UK, Scotland and the Isle of Man.

ADRA-UK partners with agencies in over 25 countries. In addition, it supports projects in the United Kingdom every year. ADRA-UK uses its resources effectively, keeping administrative cost down.

ADRA recognizes the dignity that is inherent in each person and is committed to improving the quality of human life. It serves people without regard to their ethnic, political, or religious association. It helps those in need, especially those most vulnerable such as women and children.

ADRA-UK is part of the ADRA international network operating in approximately 120 countries. ADRA is loosely organised as a network of independent agencies. Each ADRA office, like ADRA-UK, works independently and is governed by its own board and constitution. The network provides an interface to our work of development and relief.As one of the leading non-governmental relief and development organisations in the world, the Agency was granted General Consultative Status by the United Nations in 1997.