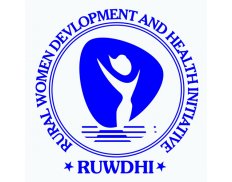 Rural Women Development and Health Initiative (RUWDHI)
Details
Sectors:
Micro-finance, Poverty Reduction, Rural Development, Urban Development
About
Rural Women Development and Health Initiative (RUWDHI) is not for profit community determined to put our resource together to improve the social-economic and health well being of marginalized people especially women and children who live in the rural areas of Ghana. Besides, the organization is committed to improving the knowledge, skills and abilities of the youth for national social- economic development. The organization also protects the rights of disadvantaged and needy children in low income areas and the urban centers through the provision of psychological, educational, social and economic support systems.

The avowed vision for Rural Women Development and Health initiative (RUWDHI) is to create a long term conducive environment for full empowerment for rural women in Ghana.
Recruitment Overview
No information available