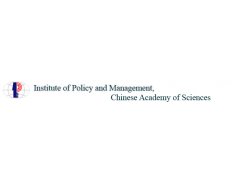 Institute of Policy and Management (IPM)
Details
Types:
Consulting Organization
Sectors:
Education, Energy, Environment & NRM, Research, Science & Innovation, SME & Private Sector, Social Development, Training
About
Established in June 1985, the Institute of Policy and Management (IPM) of Chinese Academy of Sciences (CAS), is devoted to the studies on the strategy and policy issues for S&T development, innovation development, sustainable development, and the public security administration and management science. It offers high-caliber research consultative services to central authorities, CAS, local governments and business firms. So far, it has received 42 prizes at national, ministerial and provincial levels.
In 2013, IPM has four research departments specializing in S&T policy, innovation development policy, public security, and management science. It has 12 research divisions including: S&T strategy and planning; science, technology and society; S&T management and evaluation; intellectual property and S&T law; innovation and development policy; innovation and entrepreneurship policy; sustainable development strategy; energy-environment-economy; overall planning and management; policy modeling and simulation; urban development and regional management; and interdisciplinary studies of natural and social sciences.
In 2013, IPM has a staff of 145, among which, 108 were academic professionals, including 27 research professors. Since 2009, it has had ten guest professors from the US, the UK, Germany, Japan and other countries.