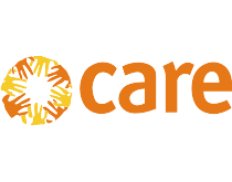 CARE International, Kosovo
Details
Types:
Consulting Organization
Other offices:
Lesotho, Kenya, Lebanon, Syria, Serbia, Angola, Burkina Faso, Tanzania, Armenia, Niger, Madagascar, Mali, Vanuatu, Colombia, Togo, Nigeria, Turkey, Cote d'Ivoire, Cameroon, Somalia, Indonesia, Haiti, Ghana, Chad, Dem. Rep. Congo, Rwanda, South Sudan, Zimbabwe, Iraq, Switzerland, Georgia, Laos, Morocco, Philippines, Sierra Leone, Ethiopia, Tanzania, Cambodia, Zambia, Timor-Leste, Vietnam, South Africa, Pakistan, Kenya, Sudan, Bosnia and Herzegovina, Peru, Nepal, Bangladesh, Malawi, Benin, USA, Uganda, Australia, El Salvador, Brazil, Norway, UK, Egypt
About
Since 1997, CARE in Kosovo has worked with people impacted by conflict in Balkans.What began as humanitarian assistance for internally displaced persons(IDP\'s) and refugees made way for peacebuilding efforts, as the country and its people worked to piece together their lives. At the time of the NATO bombings, CARE responded to the Kosovo refugee crisis by managing eight refugee camps, housing more than 120,000 people. CARE also established community service and health programs, including youth centers, information centers, mother and child health centers, trauma counseling and mine-awareness programs.

CARE Kosovo is part of CARE International's regional program in the Balkans which also includes Serbia, Montenegro, Macedonia, and Bosnia-Herzegovina. CARE Kosovo's head office is based in Prishtina/Prishtinë. CARE's staff represents the diversity of Kosovo's society and, as such, the organization is well placed to build linkages among ethnic communities.

Being part of the CARE International network, CARE Kosovo is able to draw upon the experience and technical resources from other CARE offices in the Balkans and worldwide with extensive experience in reconciliation, returns and re-integration, reconstruction, education, governance and economic development.