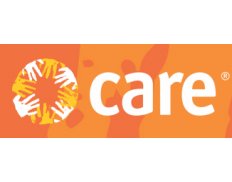 Details
Legal residence:
Bosnia and Herzegovina
Sectors:
Humanitarian Aid & Emergency
Other offices:
Lesotho, Kenya, Lebanon, Syria, Serbia, Angola, Burkina Faso, Tanzania, Armenia, Niger, Madagascar, Mali, Vanuatu, Colombia, Togo, Nigeria, Turkey, Cote d'Ivoire, Cameroon, Somalia, Indonesia, Haiti, Ghana, Chad, Dem. Rep. Congo, Rwanda, South Sudan, Zimbabwe, Iraq, Switzerland, Georgia, Laos, Morocco, Philippines, Sierra Leone, Ethiopia, Tanzania, Cambodia, Zambia, Timor-Leste, Vietnam, South Africa, Pakistan, Kenya, Sudan, Kosovo, Peru, Nepal, Bangladesh, Malawi, Benin, USA, Uganda, Australia, El Salvador, Brazil, Norway, UK, Egypt
About
The initial reason for CARE to work in the Balkans were the 90s wars–the destruction, traumatisation, displacement and inter-ethnic hatred they caused. In the first years, CARE focused on humanitarian and life-saving work. CARE's aim in the Balkans today is to ensure social, economic and political rights of vulnerable and marginalized groups are recognized and fulfilled, contributing to sustainable peace in the region.