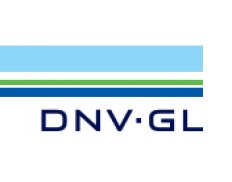 GL Garrad Hassan Energia Renovável do Brasil Ltda. (DNV GL) (Brasil)
Details
Types:
Consulting Organization
Sectors:
Civil Engineering, Energy, Information & Communication Technology, Mining, Training
About
GL Garrad Hassan Energia Renovável do Brasil Ltda (GL GH) is a member of DVN GL group. The group provides services and technical guarantees, along with independent consulting services and software for maritime, petrol and gas, and energy industries. DVN GL Group, whose origins go back to 1864, operates globally in over 100 countries and counts with more than 16,000 employees. GL Garrad Hassan is the biggest consulting dedicated to the supplying of technical services and engineering, software and training in that world, not only for wind parks onshore and offshore, but also to other renewable energy sources, which have been growing quickly, such as waves, tides and solar. GL Garrad Hassan does not have capital share in any equipment or project. This functioning principal is central to the company's philosophy, distinguishing it from other consulting and highlighting its independency.
Recruitment Overview
No information available