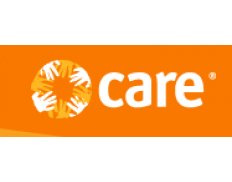 Details
Sectors:
Food Security, Humanitarian Aid & Emergency
Other offices:
Lesotho, Kenya, Lebanon, Syria, Serbia, Angola, Burkina Faso, Tanzania, Armenia, Niger, Madagascar, Mali, Vanuatu, Colombia, Togo, Nigeria, Turkey, Cote d'Ivoire, Cameroon, Somalia, Indonesia, Haiti, Ghana, Chad, Dem. Rep. Congo, Rwanda, South Sudan, Zimbabwe, Iraq, Switzerland, Georgia, Laos, Morocco, Philippines, Sierra Leone, Ethiopia, Tanzania, Cambodia, Zambia, Timor-Leste, Vietnam, South Africa, Pakistan, Kenya, Bosnia and Herzegovina, Kosovo, Peru, Nepal, Bangladesh, Malawi, Benin, USA, Uganda, Australia, El Salvador, Brazil, Norway, UK, Egypt
About
In northern Sudan, CARE is represented by CARE International Switzerland and runs programs mainly in South Darfur and South Kordofan. Its mission is to save lives by providing relief services to internally displaced people, assist conflict-affected populations to restore livelihoods, and promote peace and stability. Current activities include water and sanitation, hygiene education, primary health care, nutrition and livelihoods support.