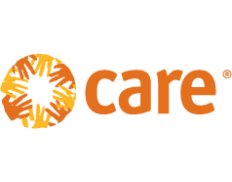 Details
Legal residence:
South Africa
Types:
Consulting Organization
Sectors:
Gender, Health, Human Rights, Humanitarian Aid & Emergency, Poverty Reduction, SME & Private Sector, Social Development
Other offices:
Lesotho, Kenya, Lebanon, Syria, Serbia, Angola, Burkina Faso, Tanzania, Armenia, Niger, Madagascar, Mali, Vanuatu, Colombia, Togo, Nigeria, Turkey, Cote d'Ivoire, Cameroon, Somalia, Indonesia, Haiti, Ghana, Chad, Dem. Rep. Congo, Rwanda, South Sudan, Zimbabwe, Iraq, Switzerland, Georgia, Laos, Morocco, Philippines, Sierra Leone, Ethiopia, Tanzania, Cambodia, Zambia, Timor-Leste, Vietnam, Pakistan, Kenya, Sudan, Bosnia and Herzegovina, Kosovo, Peru, Nepal, Bangladesh, Malawi, Benin, USA, Uganda, Australia, El Salvador, Brazil, Norway, UK, Egypt
About
CARE has operated in South Africa since 1993 and Lesotho since 1968; the two offices merged in 2001. Despite the range of differences between these two countries, South Africa and Lesotho share many of the same causes and manifestations of poverty and inequality. In both contexts, high rates of HIV/AIDS and a lack of access to basic health care and education perpetuate cycles of underdevelopment. Youth and women disproportionately share the burden of disease, and lack food, education and livelihoods.
CARE works with communities and local organizations within South Africa and Lesotho to implement programs in the areas of health care and HIV/Aids, economic empowerment, democratic governance and food security.