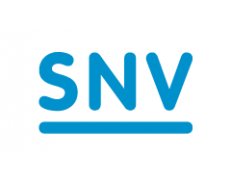 SNV - Netherlands Development Organisation (Zimbabwe) (former SNV Zimbabwe)
Details
Legal residence:
Zimbabwe
Types:
Consulting Organization
Funding agencies:
AfDB, DANIDA, FCDO, EC, UNDP, USAID, Other, UNICEF
Sectors:
Education, Energy, Food Security, Rural Development
Other offices:
Burkina Faso, South Sudan, Cambodia, Bhutan, Mozambique, Laos, Nepal, Uganda, Kenya, Ethiopia, Benin, Albania, Nicaragua, Niger, Peru, Netherlands, Ecuador
About
SNV has been in Zimbabwe since 1983. Since then we have been very much a part of the post-independence development efforts of the country through our work with communities, organisations and institutions that are working towards poverty reduction. We currently have offices in Harare, Bulawayo and Mutare. From our offices in Harare and Mutare we extend services to the Mashonaland (East, West, and Central), Manicaland and Masvingo Provinces, while from Bulawayo we cover the Matabeleland (North, South) and Midland Provinces.
We work in three sectors Agriculture, Water, Sanitation & Hygiene and Renewable Energy. In addition to these we play a key role in the education sector of the country, where our interventions with the support of the Ministry of Education, Sport, Arts and Culture and UNICEF have contributed to improvements in school governance.