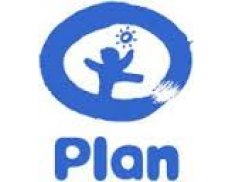 Details
Types:
Consulting Organization
Sectors:
Education, Gender, Health, Youth
Other offices:
Fiji, Lebanon, Sri Lanka, Liberia, Italy, Mali, South Sudan, Zambia, Jordan, Togo, Nigeria, Japan, Ethiopia, Nepal, Mozambique, Benin, Malawi, France, Egypt, Central African Republic, Hong Kong, Rwanda, Burkina Faso, Guinea-Bissau, Myanmar, Zimbabwe, Ghana, Pakistan, Philippines, Guinea, Vietnam, Paraguay, Honduras, Peru, El Salvador, Colombia, Nicaragua, Guatemala, Ecuador, Brazil, Bolivia, Dominican Republic, Indonesia, Bangladesh, India, Spain, Ireland, Cambodia, Uganda, Kenya, Haiti, Canada, Cameroon, Sierra Leone, Belgium, Finland, Sweden, Germany, Australia, UK
About
Plan International has been working in Niger since 1998 to promote children's rights and gender equality.

In Niger, access to social services such as schools and health centres is very low. The country also has the highest rate of child marriage in the world – 76% of girls are married under the age of 18.

In addition, crises in neighbouring Mali and Nigeria have led to over 100,000 refugees entering Niger.

Plan International Niger aims to position itself as a leading organisation on eradicating child marriage and promoting gender equality in the country.

Our goal is to support 3 million Nigerien girls and young women to become the leaders of social and economic change.

Our work focuses on the issues affecting the most vulnerable, particularly girls and children with disabilities.

The key areas of our work include:


Protecting girls and young women from all forms of violence and harmful practices
Providing access to quality health services
Supporting children to go school and gain key skills to succeed in life.