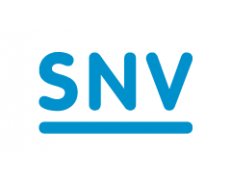 Details
Legal residence:
Cambodia
Types:
Consulting Organization
Sectors:
Agriculture, Education, Energy, Food Security, Labour Market & Employment, Rural Development, Water & Sanitation
Other offices:
Burkina Faso, South Sudan, Bhutan, Zimbabwe, Mozambique, Laos, Nepal, Uganda, Kenya, Ethiopia, Benin, Albania, Nicaragua, Niger, Peru, Netherlands, Ecuador
About
From our almost 50 years of experience in development, we have found that combining the right approaches can create real improvements and lasting change in the lives of millions.
In Cambodia, we tailor solutions to the local context and address people's real needs. We aim to change the underlying systems that that keep poverty in place, and give people the tools to guide their own development.
Hand-in-hand with local actors, SNV Cambodia is working to:
SNV has been active in Cambodia for over 10 years, tailoring solutions to the local context and addressing people's basic needs.
In order to increase production, employment and equitable income opportunities as well as food security for the poor, most of whom farmers, we run a number of programmes in Agriculture. We are equally passionate about improving coverage and quality of basic services as well as people's access to these services in the Energy and Water, Sanitation & Hygiene sectors.