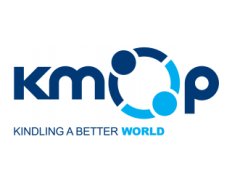 Member
KMOP - Family and Child Care Centre (Kendro Merimnas Oikoyenias kai Pediou)
Member
Details
Funding agencies:
EC, Other, Government, FP7, Horizon 2020, NPO
Sectors:
Education, Gender, Human Rights, Labour Market & Employment, Social Development, Training
About
KMOP - Social Action and Innovation Centre is one of the oldest Greek NGOs with more than 40 years of experience in the provision of support services to disadvantaged groups, in human rights protection, in scientific research and in the development of know-how in social policy issues. Our vision is to create a positive impact in the lives of vulnerable persons, and to building resilient futures. Alongside with direct provision of Social services, our expertise pertains to design and implementation of impactful Programmes in the areas of Education, Migration and Human Rights protection, Empmployment and Social economy, Health promotion.
KMOP has an impressive track record of over 250 projects, of which over 150 projects have been funded and co-funded by the European Commission (EuropeAid, REC, AMIF, Life Long Learning, Erasmus +, DAPHNE, Leonardo, ESF, etc.). By capitalising on our experience and solid background in social protection and social inclusion, and empowering vulnerable populations, we have managed to cultivate and establish international collaborations, allowing us to provide hands-on support in developing countries (like Kosovo, Noth Macedonia, Albania, Moldova, Serbia, Bosnia & Herzegovina, Egypt, Burkina Faso and Pakistan), through technical assistance contracts and action grants.