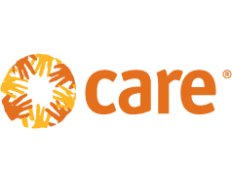 CARE International (Vietnam)
Details
Funding agencies:
UNDP, Other
Sectors:
Environment & NRM, Health, Social Development, Water & Sanitation
Other offices:
Lesotho, Kenya, Lebanon, Syria, Serbia, Angola, Burkina Faso, Tanzania, Armenia, Niger, Madagascar, Mali, Vanuatu, Colombia, Togo, Nigeria, Turkey, Cote d'Ivoire, Cameroon, Somalia, Indonesia, Haiti, Ghana, Chad, Dem. Rep. Congo, Rwanda, South Sudan, Zimbabwe, Iraq, Switzerland, Georgia, Laos, Morocco, Philippines, Sierra Leone, Ethiopia, Tanzania, Cambodia, Zambia, Timor-Leste, South Africa, Pakistan, Kenya, Sudan, Bosnia and Herzegovina, Kosovo, Peru, Nepal, Bangladesh, Malawi, Benin, USA, Uganda, Australia, El Salvador, Brazil, Norway, UK, Egypt
About
CARE has worked in Vietnam since 1989. As Vietnam becomes a middle-income country, we are concentrating our work on supporting rights and sustainable development among the most vulnerable groups in Vietnam, for example remote ethnic minorities, poor women and girls, and people vulnerable to climate change.
Our work in Vietnam focuses on:
water and sanitation
HIV/AIDS
sexual and reproductive health
emerging infectious diseases, including avian influenza
community development
sustainable natural resource management
climate change
emergency response