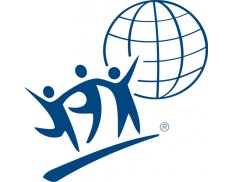 IYF - International Youth Foundation (HQ)
Details
Funding agencies:
IADB, WB, Other
Sectors:
Education, Labour Market & Employment, Social Development, Youth
About
The International Youth Foundation (IYF) invests in the extraordinary potential of young people. Founded in 1990, IYF builds and maintains a worldwide community of business, governments, and civil society organizations committed to empowering youth to be healthy, productive, and engaged citizens. IYF programs are catalysts of change that help young people obtain a quality education, gain employability skills, make healthy choices, and improve their communities. With the support of IYF and its partners, young South Africans are developing marketable skills in information technology; school dropouts in Australia are becoming young entrepreneurs; youth in Mexico are gaining leadership skills; and young people in China are running their own web-based newspaper.
Identifying and Supporting "What Works" IYF is based on the premise that throughout the world there are thousands of effective programs and approaches making a profound and lasting difference in young lives. Rather than build new programs from scratch, our mission is to identify programs "that work," strengthen their impact, and expand their reach so that many more young people may benefit. All of IYF's program activity is clustered around four issue areas, which form the core thrust of IYF's global youth initiatives. These are: Education, Employability, Leadership and Engagement and Health Education and Awareness. A Global Network of Partners In carrying out our mission, IYF works collaboratively with a global network of highly respected, innovative, and independent organizations – each deeply rooted in addressing youth issues at the local level. These IYF in-country Partners are widely recognized as leaders in youth development, and are united by certain core strategies and objectives.