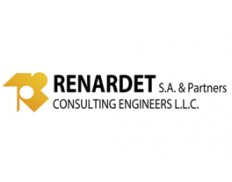 Member
Renardet Sa PT. Indonesia
Member
Details
Legal residence:
Indonesia
Types:
Consulting Organization
About
Founded in 1976 with headquarters in Geneva (Switzerland) along with RENARDET & PARTNERS LLC which was founded in 1988 with headquarters in Muscat (Oman). Through these companies that are specialized in the civil engineering sector, the Group operates in the Arabian Peninsula and greater Asia.
In all its services RENARDET SA & Partners attaches great importance to its methodologies and work programmes, in particular to the characteristics of each project, ensuring that the client's personnel are made fully familiar with the data and methods used.