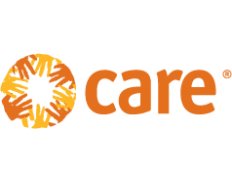 CARE International Timor-Leste
Details
Legal residence:
Timor-Leste
Types:
Consulting Organization
Sectors:
Food Security, Humanitarian Aid & Emergency, Poverty Reduction
Other offices:
Lesotho, Kenya, Lebanon, Syria, Serbia, Angola, Burkina Faso, Tanzania, Armenia, Niger, Madagascar, Mali, Vanuatu, Colombia, Togo, Nigeria, Turkey, Cote d'Ivoire, Cameroon, Somalia, Indonesia, Haiti, Ghana, Chad, Dem. Rep. Congo, Rwanda, South Sudan, Zimbabwe, Iraq, Switzerland, Georgia, Laos, Morocco, Philippines, Sierra Leone, Ethiopia, Tanzania, Cambodia, Zambia, Vietnam, South Africa, Pakistan, Kenya, Sudan, Bosnia and Herzegovina, Kosovo, Peru, Nepal, Bangladesh, Malawi, Benin, USA, Uganda, Australia, El Salvador, Brazil, Norway, UK, Egypt
About
CARE has been operating in Timor-Leste since 1994, originally as part of CARE Indonesia and as an autonomous country office since 2000. In that time, CARE has engaged in two major emergency responses following the violent events that occurred in 1999 and 2006.
CARE in Timor-Leste focuses on long-term sustainable development projects in agriculture and disaster risk reduction, education, community health and nutrition, capacity building, urban community outreach and peace-building, rural infrastructure and employment, and women's participation and gender equality.
Our work in Timor-Leste focuses on:
health
strengthening communities
education
disaster risk reduction
food livelihood security