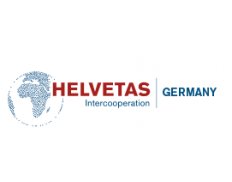 Helvetas Intercooperation GmbH (Germany)
Details
Funding agencies:
EC, GIZ
Sectors:
Advocacy, Civil Society & NGOs, Environment & NRM, Food Security, Gender, Humanitarian Aid & Emergency, Migration, Poverty Reduction, Rural Development, Security, Social Development, Water & Sanitation
Nr. of employees:
1001-5000
Other offices:
Bolivia, Sri Lanka, Burkina Faso, Haiti, Guatemala, USA, Mozambique, Pakistan, Honduras, Vietnam, Cameroon, Tanzania, Albania, Benin, Myanmar, Madagascar, Ethiopia, Mali, Vietnam, Tajikistan, Nepal, Peru, Kosovo, Laos, Bangladesh, Kyrgyzstan, Switzerland
About
HELVETAS Intercooperation is a German non-governmental organisation that is committed to improving the living conditions of disadvantaged people in developing countries.It is rooted in the tradition and vast experience of HELVETAS Swiss Intercooperation and is politically and denominationally neutral. As a member of the international HELVETAS network, HELVETAS Intercooperation works in more than 30 of the world's poorest countries and contributes to poverty reduction in rural areas of Africa, Asia, Central and South America, and Eastern Europe through targeted development projects.

In all its work HELVETAS lays particular emphasis on helping people to help themselves, promoting women and girls in particular, and encouraging sustainable natural resource management. Our core activities are improving access to clean water, food security, education and income generation.