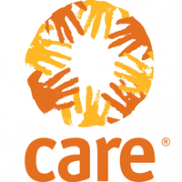 Care International Cambodia
Details
Legal residence:
Cambodia
Types:
Consulting Organization
Sectors:
Education, Gender, Human Rights, Poverty Reduction, Security
Nr. of employees:
5001-10000
Other offices:
Lesotho, Kenya, Lebanon, Syria, Serbia, Angola, Burkina Faso, Tanzania, Armenia, Niger, Madagascar, Mali, Vanuatu, Colombia, Togo, Nigeria, Turkey, Cote d'Ivoire, Cameroon, Somalia, Indonesia, Haiti, Ghana, Chad, Dem. Rep. Congo, Rwanda, South Sudan, Zimbabwe, Iraq, Switzerland, Georgia, Laos, Morocco, Philippines, Sierra Leone, Ethiopia, Tanzania, Zambia, Timor-Leste, Vietnam, South Africa, Pakistan, Kenya, Sudan, Bosnia and Herzegovina, Kosovo, Peru, Nepal, Bangladesh, Malawi, Benin, USA, Uganda, Australia, El Salvador, Brazil, Norway, UK, Egypt
About

CARE aims to tackle the underlying causes of poverty and social injustice and to bring lasting change to the lives of poor and vulnerable people.
By 2020, CARE and its partners will support 150 million people from the most vulnerable and excluded communities to overcome poverty and social injustice.
In Cambodia, this includes:
Strengthening health systems and their accountability, including promoting reproductive rights during emergencies
Improving understanding and utilisation of family planning and maternal health services
Addressing sexual harassment in communities & workplaces
Engaging with men & boys to address gender-based violence
Strengthening support services for women who experience violence
Preventing early pregnancy and early marriage
Address sexual & reproductive health rights and gender-based violence
In Cambodia, this includes:
Promoting quality education for marginalised groups
Promoting safe, secure and dignified employment for women
Improving women's financial skills and access to financial resources
Promoting access to productive resources and markets
Improving women's voice in their communities
Support women's economic empowerment
In Cambodia, this includes:
Supporting women to diversify their incomes
Promoting sustainable agriculture practices and techniques
Addressing water access and availability
Support women to be more resilient to change
In Cambodia, this includes:
Providing relief to communities during flooding and drought
Ensuring the rights of socially marginalised and ethnic minority women are upheld during crises
Ensuring women's reproductive health rights upheld during emergencies
Supporting community recover efforts