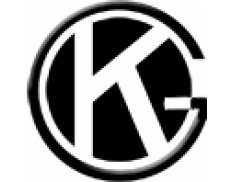 KCG - Krijnen Consulting - Geneva
Details
Legal residence:
Switzerland
Types:
Consulting Organization
Funding agencies:
ADB, EC, UNDP, Other
Sectors:
Civil Society & NGOs, Conflict, Democratization, Environment & NRM, Gender, Human Rights, Humanitarian Aid & Emergency, Inst. Devt. & Cap. building, Land & Erosion & Soil, Monitoring & Evaluation, Poverty Reduction, Rural Development
About
Krijnen Consulting - Geneva (KCG) is a small consultancy firm operating from Geneva in Switzerland. KCG works in the fields of natural resources management, environment and human rights in conflict-prone areas and in post-conflict and emergency settings, linking relief to rehabilitation and development.
The company provides multilateral and bilateral donors and international NGOs, operating in international technical and humanitarian aid, with the opportunity to access the quality support services of John Krijnen and his worldwide network of freelance consultant partners.
KC's fields of competencies comprise the following themes:
Sustainable development of natural resources
Environmental profiles
Integrated watershed and water resources management
Community development
Good governance and human rights protection
Conflict and rehabilitation
In its fields of competencies, KC offers the following services:
Support to project cycle management
Policy development and review
Counselling and coaching
Network development
Capacity building
Institutional development and reform
Organisational strengthening
Training and facilitation
Recruitment Overview
No information available