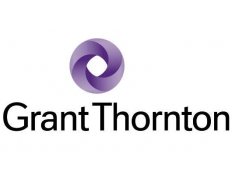 Grant Thornton Vietnam Limited
Details
Types:
Consulting Organization
Funding agencies:
ADB, WB, LuxDev
Sectors:
Audit, Finance & Accounting
Nr. of employees:
201-500
Other offices:
Burkina Faso, Austria, Saudi Arabia, Kosovo, Botswana, Tonga, Sint Maarten, Mongolia, Zambia, Egypt, Lebanon, Panama, Kazakhstan, Belize, UAE, Togo, Azerbaijan, Tunisia, Cameroon, Guinea, Italy, Afghanistan, Tanzania, China, Uganda, Gabon, Mozambique, Singapore, Ireland, Kenya, Malawi, Peru, Mexico, Brazil, Ethiopia, Philippines, New Zealand, Slovakia, Bangladesh, Belarus, Moldova, Albania, Gibraltar, Sweden, Zimbabwe, Algeria, Luxembourg, Belgium, Honduras, Kyrgyzstan, Romania, Croatia, Czech Republic, Georgia, South Africa, Indonesia, Germany, Spain, Pakistan, Yemen, France, Morocco, Uzbekistan, Uruguay, Tajikistan, India, North Macedonia, USA, Namibia, Cambodia, Senegal, Serbia, UK, Turkey, Greece, Russia, Colombia, Nicaragua, Argentina, Bulgaria, Ukraine, Armenia
About
Grant Thornton Vietnam is a leading international auditing and consulting firm that provides a complete range of services including audit, tax, advisory and outsourcing services. We're here to help ambitious companies unlock their potential for growth.
Grant Thornton Vietnam is the only foreign invested firm that has been permitted to determine the value of 100-per-cent state-owned enterprises by Ministry of Finance Vietnam.
Business Category: Audit Services, Tax Services, Advisory Services, Outsourcing Services