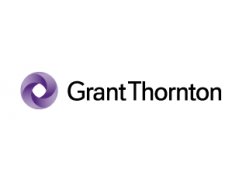 Details
Types:
Consulting Organization
Sectors:
Audit, Energy, Health, Information & Communication Technology, Logistics, Mechanical Engineering, Media and Communications, Tourism
Other offices:
Burkina Faso, Austria, Saudi Arabia, Kosovo, Botswana, Tonga, Sint Maarten, Mongolia, Zambia, Egypt, Lebanon, Panama, Kazakhstan, Belize, UAE, Togo, Azerbaijan, Tunisia, Cameroon, Guinea, Italy, Afghanistan, Tanzania, China, Uganda, Gabon, Mozambique, Singapore, Ireland, Kenya, Malawi, Peru, Mexico, Brazil, Ethiopia, Philippines, New Zealand, Slovakia, Bangladesh, Belarus, Moldova, Albania, Gibraltar, Sweden, Zimbabwe, Algeria, Luxembourg, Belgium, Honduras, Kyrgyzstan, Romania, Czech Republic, Georgia, South Africa, Indonesia, Germany, Spain, Pakistan, Yemen, France, Morocco, Uzbekistan, Uruguay, Tajikistan, India, North Macedonia, USA, Namibia, Cambodia, Senegal, Serbia, UK, Turkey, Greece, Russia, Colombia, Nicaragua, Argentina, Bulgaria, Vietnam, Ukraine, Armenia
About
Grant Thornton Croatia provides clients with a wide range of audit, tax and advisory services. Our consultants are specialists for the Central European area and our firm has strong links with Grant Thornton member firms in the region.
In order to support you in the best possible way, we combine many years of international experience with knowledge of the local market gained by more than 20 years presence in Croatia.
The key to our success lies in the personality and expertise of our employees and partners, while our relationship with clients is based on a personal approach and trust. With Grant Thornton you will have a personal consultant on hand whenever you need advice, and not an anonymous team.