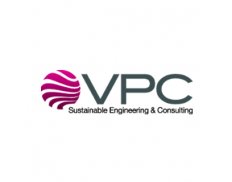 Member
VPC GmbH (former Vattenfall Europe PowerConsult) part of Dornier Group
Member
General
Partners/Competitors
•

130
General
Partners/Competitors
•
130
Details
Funding agencies:
ADB, AfDB, EBRD, EC, EIB, KFW, WB, GIZ, NDB
Sectors:
Civil Engineering, Electrical Engineering, Energy, Programme & Resource Management, Water & Sanitation
Nr. of employees:
501-1000
About
With its headquarters in Vetschau and Berlin, VPC is the German engineering company for power plants. Over 50 years' experience of projects with a total capacity exceeding 60,000 MW make VPC one of the most proficient engineering firms in Germany.
VPC's main clients are in the power and heat industry as well as network operators. However, its long-term clientele also includes renowned power plant suppliers and general contractors, government departments, research institutes and international development banks.
Its 500 employees based at seven sites in Germany and one in Serbia continue to forge VPC's success. Its management team is made up of experienced power plant experts.
Founded in 1963 in Vetschau (about 100km/60 miles south-east of Berlin), for many years the company was known as the IFK - Institut für Kraftwerktechnik (Institute for Power Plants). It was owned by a small succession of power station operators before joining the Vattenfall Group from 2002 until 2014 ('VPC' originally stood for 'Vattenfall Europe PowerConsult').