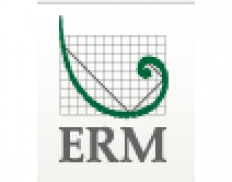 ERM - Environmental Resources Management Hong Kong
Details
Legal residence:
Hong Kong
Types:
Consulting Organization
Sectors:
Energy, Health, Industry, Commerce & Services, Information & Communication Technology, Media and Communications, Mining, Telecommunications
Nr. of employees:
5001-10000
Other offices:
Romania, Switzerland, Netherlands, Brazil, Colombia, Taiwan, Italy, Poland, Malaysia, South Korea, Kazakhstan, Singapore, Argentina, Portugal, Ireland, Panama, Indonesia, Portugal, South Africa, India, Japan, Spain, Thailand, Romania, USA, Italy, Peru, Germany, France, China, UK, Canada, Hungary, Australia
About
ERM's China operations were established in 1994 as the first privately owned and operated international environmental consultancy in the country. Over 110 people now work in our four offices in Shanghai, Beijing, Chengdu and Guangzhou.China's fast growing economy provides significant opportunities for both local and foreign enterprises while at the same time presenting major challenges in managing the increasing impacts on the natural environment within a landscape of vast social migration and change. Against this background ERM's key focus is in helping foreign companies to set up, expand, maintain and divest themselves of businesses, facilities and services in line with China's continually-developing regulatory environment.Over 80 per cent of our employees here are Chinese nationals, many of whom have overseas experience or education, supplemented with a small number of highly experienced expatriate staff. We are well positioned to help businesses across China to formulate and implement sustainable strategies that address corporate and reputation-related risks while meeting their environmental and social needs and responsibilities at all levelsIn 2007 ERM became the first and only foreign invested consultancy to be awarded a prestigious Class A EIA license by the Ministry of Environmental Protection of the People's Republic of China (MEP). This license permits our involvement at the highest level in preparing EIAs that help clients carry out some of China's largest and most complex development projects.