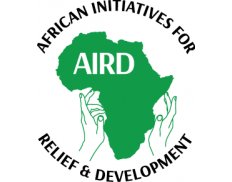 AIRD - African Initiatives for Relief and Development (HQ)
About
AIRD is a non-political, non-religious and non-profit making African humanitarian NGO currently operating in nine (9) African Countries. The mission of AIRD is to inspire and involve concerned citizens of the international communities and African professionals in relief and development programs to make meaningful contributions towards the development of Africa for the eradication of poverty. AIRD is committed to: good internal governance, transparency, accountability, professionalism, sustainability, partnership and innovation. Its unique proposition to stakeholders includes: excellence in service delivery, financial accountability and promote self reliance.
AIRD has seven Information Management Systems that were created as a way of harmonizing procedures, forms, and formats of partner assets. These systems operate within:
Asset Management: Register and follow up all non-expendable property.
Fuel Management: Manage, monitor and control fuel movements and fuel consumptions of assets
Workshop and Spare Parts Management: Manage, monitor and control workshop activities and spare part store
Warehouse Management: Manage, monitor and control of non food item
Transport Management: Movement and handling of fleets should be in accordance the general principles of Fleet Management
Personnel and Payroll Management: Manage, monitor and control staff database, payroll and contracts
Budget Monitoring : Manage, monitor and control expenditures against allocated and signed budget
It is worth noting that, AIRD has been in partnership with UNHCR since 2007 and we have achieved the intended outcomes as well as impacts in the various countries we operate in.
AIRD is comprised of professionals who are highly trained and experienced in a variety of expertise. All staff of AIRD strives to achieve AIRD's objective to promote human dignity and equity, achieve peace and environmental sustainability. AIRD objectives align with UNHCR Project Goal to ensure provision of protection, creative and mixed solution as well as emergency response and comprehensive assistance to the asylum seekers and refugees. Therefore, AIRD and its staff share UNHCR's commitment to provide protection and assistance services to the People of Concern.
Recently AIRD was granted the "Prequalification for Procurement Status with Worldwide Scope" for the period 30 July 2015 to 31 December 2019. This will enable AIRD to fully apply its own Standard Operating Procedures for timely responses to needs.
The unique advantages that AIRD brings to UNHCR Partnership Agreement to achieve desired outcomes for the Persons of Concern (POC) includes:
AIRD's unique values include:
Excellence in service delivery: AIRD is committed to delivering the promise, with emphasis on quality and within the stipulated timeline and budget. AIRD is equipped with the right people, values, experience and structures required to ensure excellence in service. In addition, AIRD's utilisation of tailor-made computerised systems, timely reporting and information sharing with partners confirms its excellence in service delivery.
Financial accountability: Adhering to the basic internal controls, AIRD ensures that all financial transactions are reasonable and necessary, properly recorded and reported, consistent with funder's restrictions and compliant with relevant policies, procedures and regulations.
Continental Presence: Since AIRD operates in 9 countries in Africa; development organisations are able to extend humanitarian and relief services beyond borders of one country through one partnership. Partners find it more convenient to relate with one service provider rather than many providers across countries.
Flexibility and Adaptability: AIRD is very flexible in dealing with ever changing and unpredictable business conditions. AIRD staff is equipped to easily embrace any new and/or odd environment, which is characteristic of most relief and development work.
Fast Response to Emergencies: AIRD has developed mechanisms to reinforce a quick, agile and flexible emergency response to different forms of emergencies including health, food, sanitation and water, livelihood as well as key field activities underpinning its operations such as logistics large.