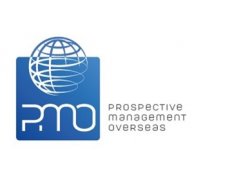 Member
PMO - Prospective Management Overseas SA
Member
Details
Types:
Consulting Organization
Sectors:
Administration, Agriculture, Air & Aviation, Anti-Corruption, Architecture, Audit, Border Management, Civil Engineering, Civil Society & NGOs, Conflict, Democratization, Disaster Reduction , Education, Electrical Engineering, Energy, Environment & NRM, Finance & Accounting, Fisheries & Aquaculture, Food Processing & Safety, Food Security, Gender, Grants & Grant Schemes, Health, Heating, Human Resources, Human Rights, Humanitarian Aid & Emergency, Industry, Commerce & Services, Information & Communication Technology, Inst. Devt. & Cap. building, Justice Reform, Labour Market & Employment, Land & Erosion & Soil, Law, Logistics, Macro-Econ. & Public Finance, Mapping & Cadastre, Mechanical Engineering, Media and Communications, Micro-finance, Migration, Monitoring & Evaluation, Pollution & Waste Management (incl. treatment), Poverty Reduction, Procurement, Programme & Resource Management, Public Administration, Roads & Bridges, Rural Development, Security, SME & Private Sector, Social Development, Statistics, Tourism, Trade, Training, Transport, Urban Development, Water & Sanitation, Water Navigation & Ports & Shipping, Youth
About
Looking for a challenging overseas assignment? PMO has been dedicated, since 1993, to the recruitment of top-level international experts for international projects. We provide a personalized service, matching the professional capabilities of candidates with the requirement of our Clients in Europe, Asia and Africa for short-term and long term assignments.