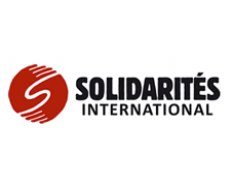 Member
Solidarités International - HQ
Member
Details
Funding agencies:
EC, Other
Sectors:
Food Security, Humanitarian Aid & Emergency, Water & Sanitation
Nr. of employees:
1001-5000
About
SOLIDARITES INTERNATIONAL carries out its humanitarian programmes in emergency situations when tens or hundreds of thousands of human beings are under serious threat from hunger, thirst, cold, disease, injury and neglect.
At first, our action consists in providing EMERGENCY RELIEF to the endangered populations. As soon as conditions permit, we continue our action with projects enabling the RECONSTRUCTION of infrastructures. Then, if necessary, we carry out projects to revitalise agriculture or fishing, and other food security activities, in order to accompany affected populations on road back to autonomy and self-sufficiency.
Our expertise in the field of access to drinking water and sanitation is at the forefront of our combat against water-borne diseases, the most frequent cause of death worldwide.