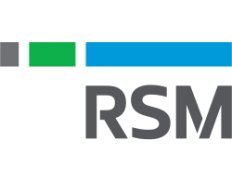 RSM Bentley Jennison Risk Güvence ve Danışmanlık Hizmetleri Ltd. (TR)
Details
Types:
Consulting Organization
Status:
Inactive
The organization is either inactive or does not exist anymore.
About
A world leading provider of audit, tax and consulting services to entrepreneurial growth-focused organisations globally.
RSM is a powerful network of audit, tax and consulting experts with offices all over the world. As an integrated team, we share skills, insight and resources, as well as a client-centric approach that's based on a deep understanding of your business. This is how we empower you to move forward with confidence and realise your full potential.
This is The Power of Being Understood.
Fast facts:
We are the 6th largest global audit, tax and consulting network
We have firms in 120 countries and are in each of the top 40 major business centres throughout the world.
We have combined staff of over 41,400 in over 800 offices across the Americas, Europe, MENA, Africa and Asia Pacific.
Our clients range from growth-focused entrepreneurial businesses through to leading multi-national organisations across many sectors and operating nationally and across borders.