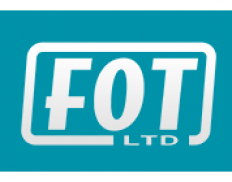 Details
Legal residence:
Bulgaria
Sectors:
Laboratory & Measurement, Nuclear, Science & Innovation, Trade
About
Company "FOT" Ltd. is one of the leading companies in Bulgaria, focused on import and distribution of quality laboratory reagents, consumables, bioproducts, IVF environments obshtolaboratorna and analytical equipment of leading companies worldwide, as well as laboratory furniture and complete laboratory furnishing from Europe.

"FOT" Ltd. is the official representative for Bulgaria of:
SIGMA-ALDRICH GmbH (Sigma, Aldrich, Supelco, RTC, Cerilliant) whose products are widely used in a range of high-tech manufacturing, biotechnology and pharmaceutical development, genomics and high-quality laboratory analysis in leading global laboratories.
Honeywell Research Chemicals - a leading manufacturer of a wide range of high-quality solvents, reagents and standards for analytical and chemical laboratories, (the Riedel-de Haën, Burdick & Jackson and Fluka brands). Honeywell's portfolio also includes Hydranal, a leading brand of Carl Fischer Titration Reagents, known for its high quality and double accreditation under ISO / IEC 17025 and ISO Guide 34.
SPEX CertiPrep (USA) - Manufacturer of Certified Reference Materials (MSC) according to ISO 17025. Inorganic CCM (for AA, ICP, ICP-MS and IC) and organic CCM (used for GC, GC / MS, HPLC) and CCM on customer's request. All offered CCMs are NIST traceable, manufactured under ISO 9001: 2008 quality system and accredited by A2LA and meeting the requirements of ISO / IEC 17025: 2005 and ISO / IEC Guide 34-2000.
ISOLAB GmbH - a leading manufacturer of laboratory glassware (Class A), each measuring vessel being accompanied by a group certificate of quality and the manufacturer's "H" brand, nominal volume, accuracy class, calibration temperature, standard, permissible error, serial number and more.
WATERS Corporation - a world leader in the production of high-quality liquid chromatographic systems, mass spectrometers, a wide range of liquid chromatography columns, sample consumption supplies, standards and whales.
PG Instruments - an English company producing spectrophotometers, atomic absorption spectrometers, ultra-clear water systems, atomic-fluorescence spectrometers and flame photometers.
CORNING - American company offering high quality plastic, sterile and non-sterile consumables. Divided into several hospitals, they cover a wide range of products. The main ones are: Corning - cell culture supplies (plates, tubes, mattresses, cryo-vials, filtration systems, serological pipettes, etc.); Axygen - Molecular Biology Consumables (pipettes, eppendorfs, PCRs, tripods and pipettes); Falcon - Consumables certified for IVF (5, 14, 15 and 50 ml tubes, regular and Ixian plates, quadruple, etc.); Gosselin - supplies for microbiological laboratories (serological pipettes, plates, bottles, etc.)
IRVINE Scientific - IVF environments and whales
Lab Logistic Group (LLG) - a large array of world-class labs in the world (IKA, Heildolph, etc.) - magnetic stirrers, water baths, rotary vacuum evaporators and a number of other devices required to perform quality lab analyzes.
Memmert - German manufacturer of dryers, water and oil baths, incubators, air conditioning chambers, sterilizers, vacuum dryers and more.
Hettich centrifuges, mini centrifuges, centrifuges for medical purposes and consumables for them
Interscience - A French company producing microbiological analytical apparatus and supplies. Well-known on the market with their manual and automatic dispensers.
Kern - A German manufacturer of scales for various industrial spheres.
Bibby Scientific - English company, part of Cole-Parmer, producing general-purpose and specialized equipment. These include magnetic stirrers, water baths, PCR apparatus, and more.
Cleaver Scientific - English firm specializing in the production of instruments, reagents and consumables for molecular analysis. The main focus of their portfolio is vertical and horizontal electrophoresis, 2D focus, blob systems, transilluminators and gel-documentation systems.
SP Scientific
Gerhardt - German company producing anatomical equipment. Kjeldahl Systems, Soxwell Extractors, Distillation Systems and more.
Hanna Instruments - American company, manufacturer of pH meters, titrators, controllers and more.
Mikro & Polo - complete furnishing with high-quality furniture from Slovenia, fully compliant with European quality standards.
Recruitment Overview
No information available