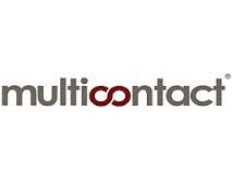 Member
MultiContact Consulting
Member
Details
Types:
Consulting Organization
Funding agencies:
EBRD, EC, UNDP, WB, Other
Sectors:
Audit, Information & Communication Technology, Programme & Resource Management
About
MultiContact Consulting was founded in 2002 and is one of the major players on the Hungarian market focusing on public sector consultancy. In the center of the activities are large scale Information System project with a special focus on policy development a legal aspects.
MultiContact works with developers and experts in a wide network to support clients' needs on policy, IT, funding and project management fields.
Specialties: Project funding, Public procurement, IT systems and legal policy development
As a privately owned Hungarian company, we offer real business value as a partner for the central and local governments, large enterprises as well as small- and medium-size businesses. Our primary operating fields include organizational development and process rationalization, public administration management, IT consultancy, public procurement consultancy, grant consultancy, project audits and project management.