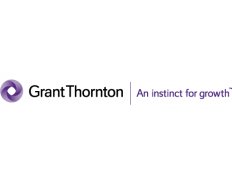 Grant Thornton (Argentina)
Details
Legal residence:
Argentina
Types:
Consulting Organization
Funding agencies:
IADB, WB
Sectors:
Audit, Finance & Accounting
Nr. of employees:
201-500
Other offices:
Burkina Faso, Austria, Saudi Arabia, Kosovo, Botswana, Tonga, Sint Maarten, Mongolia, Zambia, Egypt, Lebanon, Panama, Kazakhstan, Belize, UAE, Togo, Azerbaijan, Tunisia, Cameroon, Guinea, Italy, Afghanistan, Tanzania, China, Uganda, Gabon, Mozambique, Singapore, Ireland, Kenya, Malawi, Peru, Mexico, Brazil, Ethiopia, Philippines, New Zealand, Slovakia, Bangladesh, Belarus, Moldova, Albania, Gibraltar, Sweden, Zimbabwe, Algeria, Luxembourg, Belgium, Honduras, Kyrgyzstan, Romania, Croatia, Czech Republic, Georgia, South Africa, Indonesia, Germany, Spain, Pakistan, Yemen, France, Morocco, Uzbekistan, Uruguay, Tajikistan, India, North Macedonia, USA, Namibia, Cambodia, Senegal, Serbia, UK, Turkey, Greece, Russia, Colombia, Nicaragua, Bulgaria, Vietnam, Ukraine, Armenia
About
Grant Thornton Argentina's Audit services have been designed to help you meet the challenges of managing risk, resources and information. Our experienced, knowledgeable advisers work with you to help you understand what the risks are and how to face them. We use our own methodology and the latest technological tools to provide customized services and advice tailored to the nature and circumstances of your business.
The services offered by our Audit division include:
financial statement audits
agreed upon audit procedures
special reports and certifications for third parties and/or Argentina's Central Bank
special purpose audits
advisory on IFRS implementation
accounting certifications
Awards