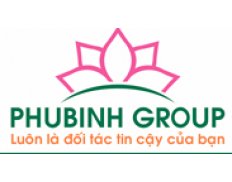 ETS Technology Equipment. JSC (PHUBINH GROUP)
Details
Funding agencies:
ADB, WB
Sectors:
Health, Industry, Commerce & Services, Laboratory & Measurement
About
Phu Binh Group Investment Joint Stock Company (hereinafter referred to as "PHUBINH GROUP") was established in October 2009 with the initial name of ETS Over the past eight years of development, PHUBINH GROUP has made remarkable progress and made its mark in major fields such as supplying scientific and technical equipment, medical equipment and chemicals, industrial waste water treatment technology
In 2016, PHUBINH GROUP was honorably awarded the " Top 50 Prestige Brands of Vietnam Chemicals in 2016 " by the Project Organizing Committee of Top 100 prestigious brand names in the chemical industry of Vietnam . In the past years, PHUBINH GROUP has become the leading trusted address for customers in the field of supply and distribution of chemicals in Vietnam. PHUBINH GROUP's biggest success since its inception so far has not only been in the growth of its size, in the continuous growth over the years but also in its commitment to its customers.
With the cooperation in the past time, we would like to send to you our deep thanks, and hope you will sympathize, share and continue to cooperate to business relationship. Both sides are better with the motto "Always be your trusted partner".