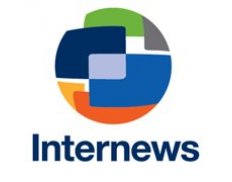 Details
Types:
NGO, Consulting Organization
Funding agencies:
EC, USAID, Other, NORAD, USTDA, US DoS
Sectors:
Media and Communications, Training
Nr. of employees:
501-1000
About
Internews® Network is an international media development organization based in Arcata, CA and Washington, DC whose mission is to empower local media worldwide to give people the news and information they need, the ability to connect, and the means to make their voices heard.
Internews is a non-profit working to empower local media around the world.
Training. Internews has trained over 70,000 people in journalism, production and management skills. For more advanced students, Internews offers training in topics such as computer graphics, media law, and investigative journalism.
Production. To strengthen the independent media sector, Internews works with local media professionals to produce original, high-quality programming. Last year this came to 6,200 hours of television and radio programming, with a combined potential audience of nearly 300 million radio listeners and nearly 200 million TV viewers.
Media infrastructure. Internews provides a broad range of infrastructure support to enable independent media to provide vital news and information, including providing journalists and stations with production equipment, creating production studios, and building radio stations from the ground up.
Media law and policy. To allow independent media to fulfill their "watchdog" function, Internews has worked for the adoption and implementation of fair media laws and policies in 21 countries.