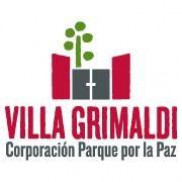 Corporación Parque por la Paz Villa Grimaldi
Details
Types:
Consulting Organization
Sectors:
Civil Society & NGOs, Inst. Devt. & Cap. building
About
The Villa Grimaldi Park for Peace Corporation was incorporated on July 13, 1996, as a private non-profit entity and, by Exempt Decree No. 170 of March 17, 2005 of the Ministry of National Assets, is in charge of manage and value the patrimonial site Villa Grimaldi Park for Peace, former 'Terranova Barracks'. Its work is fundamentally oriented to the promotion and defense of Human Rights within the Chilean society.
Since its inception, the Park for Peace Corporation Villa Grimaldi has established in its objectives the promotion and defense of the rights of people, as well as the recovery of the historical memory of the place. In this sense, the culture for peace, the search for justice and the dignification of the victims have in Villa Grimaldi a public space that welcomes them. Thus, through various projects and activities, the Corporation has managed to become one of the most important references for Human Rights work linked to a place of memory where abuses and violations of Human Rights were committed.