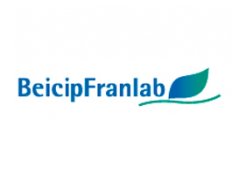 Member
Details
Types:
Consulting Organization
Funding agencies:
WB, Other
About
Beicip-Franlab is a leading Consultancy and Software editor since 1960 with hands-on expertise in most of the oil and gas provinces. The company is part of the IFPEN Group (French Institute of Petroleum – Energies Nouvelles) with over 600 researchers and 11,600 patents. Beicip-Franlab is offering a unique synergy between a state of the art technology solution and a leading 45+ experience independent E&P consultant and is already serving over 1000 clients among the largest NOCs, IOCs and independents.
The mission of Beicip-Franlab is to help our clients to find more oil and gas reserves and produce optimally existing reserves. Our staff aims to provide our clients with best-in-class and independent advices and softwares in Exploration and Production and Oil valorisation.
Beicip-Franlab integrates the full range of petroleum upstream and downstream consulting services within the same organization. Beicip-Franlab offers its clients desk and field studies, consultancy services, assistance and cooperation from a technical, economic, financial, legal and contractual point of view in the area of petroleum exploration, production, transport, processing and distribution.