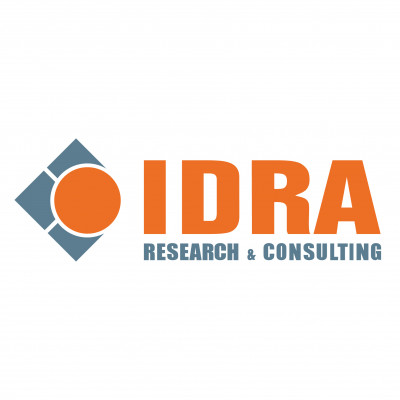 Member
IDRA Research and Consulting
Member
Details
Types:
Consulting Organization
Funding agencies:
GWP, EBRD, EC, MCC, UNDP, WB, Other, UNOPS, UNICEF, ETF, ECB, ADA, WTO
Sectors:
Administration, Agriculture, Anti-Corruption, Civil Society & NGOs, Decentralization & Local Development, Democratization, Disaster Reduction , Grants & Grant Schemes, Human Rights, Justice Reform, Labour Market & Employment, Land & Erosion & Soil, Law, Logistics, Mapping & Cadastre, Migration, Monitoring & Evaluation, Pollution & Waste Management (incl. treatment), Procurement, Public Administration, Research, Risk Management (incl. insurance), Rural Development, Science & Innovation, SME & Private Sector, Social Development, Statistics, Tourism, Training, Urban Development, Youth
About
IDRA Research & Consulting (IDRA) is a leading Albanian research and development consulting company with offices in Tirana (Albania), Pristina (Kosovo), and Hue (Vietnam). IDRA operates in the region and beyond. The company (www.idracompany.com) was established in 2006 in Tirana, as a spinoff from the Institute for Development Research & Alternatives (www.idrainstitute.org) established in 2000) and has more than 18 years of experience in conducting research and providing technical assistance for more than 300 international and domestic clients.
IDRA has been growing and constantly expanding the scope of its services and the geographical coverage by providing services in other countries such as Bosnia & Hercegovina, Macedonia, Georgia, Azerbaijan, Tajikistan etc. In 2012 we opened an office in Pristina, Kosovo and have become a leading research brand in the Kosovo market. From November 2017, IDRA has joined forces with Flow Financial Ltd., a US based company to establish Flow-IDRA Vietnam, a company focused on software development for market research and media intelligence.
IDRA has been certified with ISO 9001, the standard that specifies requirements for a Quality Management System in order to consistently provide products and services that meet customer and regulatory requirements. Moreover, IDRA is the first company in Albania and Kosovo to be certified with ISO 20252-2012, the standard for Market, Opinions and Social Research. Developed by an ISO Technical Committee in liaison with professional bodies EFAMRO ESOMAR and WAPOR this standard sets out requirements in a Quality Management System for organizations conducting market, opinion and social research.
Recruitment Overview
No information available