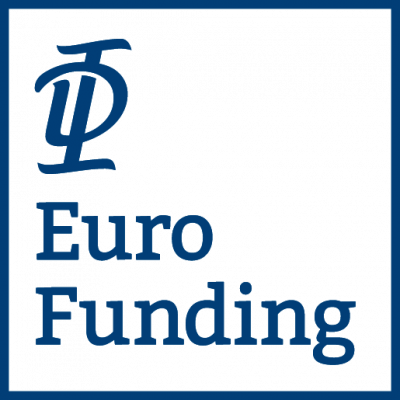 Member
Euro-Funding Multilateral Projects S.L.
Member
Details
Types:
Consulting Organization
Funding agencies:
ADB, AfDB, DFAT, GA Canada, DANIDA, FCDO, EBRD, EC, EIB, IADB, KFW, MCC, NDF, NZAID, SIDA, UNDP, USAID, WB, Other, AFD, BADEA, Enabel, CDB, GIZ, Government, ISDB, LuxDev, MFA Finland, NADB, NORAD, OSCE, OAS, UNOPS, USTDA, US DoS, UN, CoE, SDC, IFAD, UNICEF, WHO, UNIDO, UNEP, FAO, ILO, ETF, UNHCR, UNESCO, CIP, FP7, ACTED, EBA, EIOPA, ESMA, Horizon 2020, NHA, CABEI / BCIE, CEDEFOP, ComSec, DBSA, AICS / DGDC, FRONTEX, Alliance, IFES, IRW, JICA, JICS, JSIF, OECD, PIFS, SADC, UEMOA, NPO, AECID, APEC, AU, BOAD, EAC Secretariat, Global Fund, NUFFIC, SPC, UN Women, UNFPA, UNAIDS, CZDA, ECB, BCEAO, CTBTO, EITI, GGGI, IAEA, ICC, ITC, ITU, UNRWA, WFP, WIPO, WMO, CEI, IOM, Gates Foundation, AIIB, UNFCCC, UNODC, UNV, NDB, UNU, IRENA, EDB, NIB, CEB
Sectors:
Border Management, Energy, Environment & NRM, Industry, Commerce & Services, Information & Communication Technology, Macro-Econ. & Public Finance, Mapping & Cadastre, Pollution & Waste Management (incl. treatment), Public Administration, Regional Integration, Risk Management (incl. insurance), Science & Innovation, SME & Private Sector, Standards & Consumer Protection, Trade
About
Euro-Funding specializes in the management of international cooperation projects, within the framework of development cooperation programmes financed by multilateral organizations and international financial institutions (IFIs). We design and provide project beneficiaries with global, innovative and sustainable solutions aimed at improving their productive environment, institutional strengthening and bringing global sustainable growth.
Find out more about us: https://www.euro-funding.com/en/what-we-offer/international-cooperation/