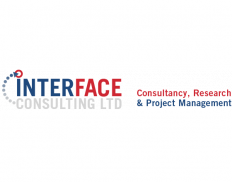 Member
Interface Consulting Ltd
Member
Details
Types:
Consulting Organization, Engineering Firm
Funding agencies:
AfDB, WB, Other, Gates Foundation, CRS
Sectors:
Civil Engineering
About
Interface Consulting works hand in hand with Governments, development agencies, CSOs as well as the private sector in East Africa. We seek to provide solutions to their most complex public and social sector challenges. Our approach integrates client knowledge with our own in-depth understanding and robust capacity,to carry out operational designs and careful analysis that will help identify the right solutions for our clients.
We deploy a multi-discplinary approach to project design and implementation. From the start, we ensure that benefits to be reaped from any undertaking are sustained and that appropriate steps for institutional capacity development are taken during implementation. Our services are: Management Consulting, Engineering for Development, Research, Project Management.
Over the past 17 years, Interface has sucessfully completed over 60 projects in eastern and southern Africa on issues related to infrastructure development and economic growth (and in particular the social dynamics and issues related to the design and implementation ensuring that these meet community requirements) and issues related to pro-poor service delivery particularly related to the restoration ( including post conflict) or development of public services. We find that understanding and finding ways to address governance issues (both national, local and institutional) are a critical component of all the interventions or projects we undertake. Our clients currently range from central government ministries to development partners, civil society organisations and the private sector. For more information please visit our website at www.interface.co.ug
Our purpose is to contribute meaningfully to the sustainability of society and this is reflected in our methodology. We integrate technology, highest quality standards and local context to support our clients, communities and employees in achieve lasting meaningful change. We are a learning organization and continuously improve our capabilities with future generations in mind. We are respectful in all our relationships and are committed to fairness. We value all cultures and diversity. We work extremely hard and deliver extra value on all our commitments. We are transparent and lawful and value safety, health and welfare as a right. We are globally connected to resourceful professionals and organizations which share our values of relentless tenacity in the improvement of work methods.