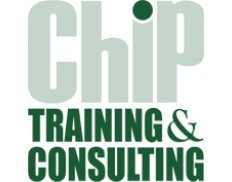 Member
Chip Training and Consulting Private Limited
Member
Details
Legal residence:
Pakistan
Types:
Consulting Organization
Funding agencies:
Caritas Internationalis, ADB, DANIDA, EC, UNDP, WB, Other, GIZ, Government, NORAD, UNOPS, SDC, UNICEF, WHO, FAO, ILO, UNHCR, UNESCO, IFES, IRW, JICA, NPO, UN Women, UNFPA, WFP, UNFCCC, Oxfam International, SCI, DRC, NRC HQ, WVI, AKDN
Sectors:
Civil Society & NGOs, Decentralization & Local Development, Education, Finance & Accounting, Food Security, Gender, Grants & Grant Schemes, Health, Human Resources, Inst. Devt. & Cap. building, Monitoring & Evaluation, Research, Training
About
CHIP Training & Consulting (CTC) has about two decades of experience in extending services to a wide range of clients, which include public, private, non-profit, United Nations (UN) institutions and multilateral agencies. CTC believes in enhancing positive change with the power of efficiency and effectiveness in the performance of its client organisations. CTC prioritises evidence-based, customised and speedy services, while striving for positive social and economic growth - not only for its client organisations but also for society at large.


CTC was one of the programmes of the Swiss Agency for Development and Cooperation, with its contribution towards human resource development and institutional strengthening well-recognised for improving local development indicators. The trust of its partners in the teams' credible and effective services inspired the business model for CHIP Training and Consulting. The organisational framework was designed in a manner that streamlines CTC's contributions effectively and efficiently at a scale.


CTC has served in a multitude of local contexts such as humanitarian settings and amidst social and economic challenges such as in Afghanistan, Syria and Pakistan. It has legal registration in Pakistan, United Kingdom and Nigeria. CTC offers its services for all countries where it can contribute effectively.