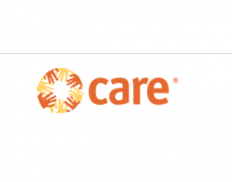 Details
Legal residence:
Tanzania
Types:
Consulting Organization
Sectors:
Civil Society & NGOs
Other offices:
Lesotho, Kenya, Lebanon, Syria, Serbia, Angola, Burkina Faso, Tanzania, Armenia, Niger, Madagascar, Mali, Vanuatu, Colombia, Togo, Nigeria, Turkey, Cote d'Ivoire, Cameroon, Somalia, Indonesia, Haiti, Ghana, Chad, Dem. Rep. Congo, Rwanda, South Sudan, Zimbabwe, Iraq, Switzerland, Georgia, Laos, Morocco, Philippines, Sierra Leone, Ethiopia, Cambodia, Zambia, Timor-Leste, Vietnam, South Africa, Pakistan, Kenya, Sudan, Bosnia and Herzegovina, Kosovo, Peru, Nepal, Bangladesh, Malawi, Benin, USA, Uganda, Australia, El Salvador, Brazil, Norway, UK, Egypt
About
CARE Tanzania is a Country Office for CARE International, which is a non-profit, nonsectarian, non-governmental organization with its Secretariat in Geneva, Switzerland.
CARE International is a confederation of members. Each member is responsible for raising finances for relief and development programmes from the public, corporations, foundations, and governments in their respective countries.