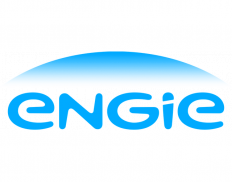 ENGIE Services Singapore (former Cofely South East Asia Pte Ltd, former Tractebel)
Details
Legal residence:
Singapore
Types:
Consulting Organization
Sectors:
Energy, Environment & NRM
Nr. of employees:
1001-5000
Other offices:
Saudi Arabia, Oman, Vietnam, South Korea, Monaco, Greece, China, Canada, Ethiopia, Cameroon, Nepal, Senegal, UAE, Tunisia, Mexico, Cote d'Ivoire, Bolivia, Nigeria, South Africa, Chile, Thailand, Turkey, Indonesia, Tanzania, Philippines, India, Czech Republic, Italy, Brazil, Germany, Romania, France, Belgium
About
ENGIE Services Singapore is a leading provider of Integrated Facilities Management (IFM), FM consultancy services, Property Management, Operation and Maintenance, Rail Engineering and Energy Management and Consultancy services.
The company operates across a wide spectrum of industries and markets, including aviation, transportation, healthcare, education, government and mission-critical commercial projects.