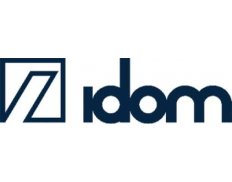 Member
Details
Types:
Consulting Organization, Engineering Firm
Sectors:
Architecture, Civil Engineering, Energy, Environment & NRM, Industry, Commerce & Services, Mining, Nuclear, Telecommunications, Transport, Water & Sanitation
About
IDOM Consulting, Engineering, Architecture is one of the leading companies in the Spanish market for professional services in Engineering, Architecture and Consulting and, at present, is taking the necessary steps to extend that leading position into the international arena.
For more than half a century, with more than 5,000 satisfied clients, participation in 13,000 projects on four continents, IDOM has been able to maintain its independence from any economic or vested interests.
IDOM has distinctive strengths for undertaking multidisciplinary and complex projects, though this does not prevent the company from undertaking small projects. For IDOM, all projects are equally important, as the raison d'être of the Company is the Client and his requirements, regardless of the size of these requirements.