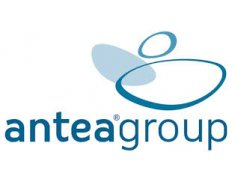 Member
Details
Legal residence:
Colombia
Types:
Consulting Organization
Sectors:
Civil Engineering, Disaster Reduction , Environment & NRM, Land & Erosion & Soil, Mapping & Cadastre, Mining, Roads & Bridges, Science & Innovation, Transport, Water & Sanitation, Water Navigation & Ports & Shipping
Nr. of employees:
1001-5000
About
AnteaGroup is an international engineering and environmental consulting firm specializing in full-service solutions in the fields of environment, infrastructure, urban planning and water.

By combining strategic thinking and multidisciplinary perspectives with technical expertise and pragmatic action, we do more than effectively solve client challenges; we deliver sustainable results for a better world. By understanding today, we are improving tomorrow.

With access to more than 3,000 employees in over 100 offices and experience on 6 continents, we serve clients ranging from global energy companies and manufacturers to national governments and local municipalities.

Antea Group includes the Belgian, French and United States engineering and consultancy operations of Oranjewoud N.V. In the Netherlands, engineering and consultancy services are offered under the nearly 60-year-old brand, Oranjewoud.
Antea Colombia is a part of Antea Group.