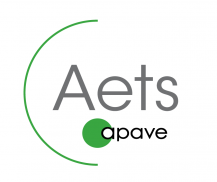 Member
Details
Legal residence:
Thailand
Types:
Consulting Organization
Funding agencies:
EC, Other
Sectors:
Inst. Devt. & Cap. building, Social Development
About
AETS is an international consulting firm offering sustainable solutions to improve living conditions in Europe and in developing and emerging countries. AETS is an international and multidisciplinary consulting company specialised in development cooperation and the implementation of public policies.
The know-how proposed in these development projects is expressed through the provision of feasibility studies, capacity building projects, project cycle management services, assistance to the control of the project. book, cost-benefit analyzes and public-private partnerships. Our offer also includes audit, monitoring and evaluation services, strategy and organization consulting and professional training.