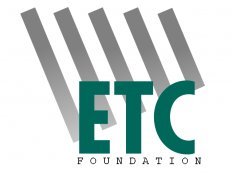 ETC Foundation
General
Partners/Competitors
•

114
General
Partners/Competitors
•
114
Details
Legal residence:
Netherlands
Types:
NGO, Consulting Organization
Funding agencies:
ADB, DANIDA, EC, IADB, NDF, SIDA, WB, Other, GIZ, LuxDev, MFA Finland, NORAD, UNICEF, NUFFIC
Sectors:
Agriculture, Energy, Environment & NRM, Food Security, Health, Poverty Reduction, Rural Development
About
ETC Foundation (ETC) is a Dutch non-profit organization which supports people-centred development in rural and urban settings. ETC focuses in the areas of sustainable agriculture and food security, energy and health. The firm supports and offers advisory services to governments, NGOs and development agencies across these three sectors. ETC partners and works with tens of organisations on all continents. It also hosts a number of national and global programs and network organisations.

The organization's vision and mission focus on the sustainable development of people and the environment while operating as a vibrant and innovative organization that contributes to ecologically sound, socially equal, viable and culturally acceptable situations. ETC's core focus and approach relies on:
· Being an INGO (with ANBI status!) working on a not-for-profit basis.
· The aim of empowering various stakeholders and to contribute to their sustainable development processes.
· Work that focuses on rural areas in the Netherlands and the South.

ETC offers project management and advisory services in the areas of sustainable agriculture and rural development, sustainable energy and sustainable health care systems.
Shortlists/Awards • 28
Current Shortlists • 0