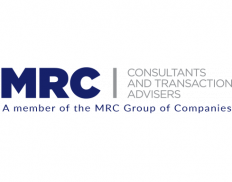 Member
MRC Consultants and Transaction Advisers S.L
Member
General
Partners/Competitors
•

182
General
Partners/Competitors
•
182
Details
Types:
Consulting Organization
Funding agencies:
GEF, ADB, AfDB, EBRD, EC, IADB, WB, Other, AFD, LuxDev
Sectors:
Energy, Finance & Accounting, Macro-Econ. & Public Finance, Training, Water & Sanitation
About
MRC Consultants and Transaction Advisers is a boutique consultancy based in Spain. It was established in 2014 by the original founders of Mercados Energéticos in South America and Mercados EMI in Europe. Over the past 30 years our Consultants have developed broad and deep know-how and first-hand experience in markets, regulation, clean energy, competition and transactions in more than 50 countries. MRC's consultants have been active in multiple projects, large and small, in Europe, Africa, Asia and Latin America.
MRC's experts have developed extensive experience in power system planning, operation, optimization, reliability and security of supply. Framed in this expertise we have been involved in the assessment of Master plans for the power sector including the potential impact and role of the integration of renewable energy generators in the system. The members of MRC have been focusing their work on the regulation of national and regional energy markets, the economics of clean energy policies and projects, the business strategy and financial analysis of the energy sector.
In recent years, MRC's consultants have been providing transaction advisory services, to provide support on complex transaction processes such as new power generation capacity tenders, new IPPs and privatization of power and gas sectors assets.